LATEST NEWS
today
2021-01-03
New agreement signed for delivery of PLM related IT Project Management services for Husqvarna Group. Initially 1 Year with start in January
today2020-10-15

"Timebank" offering introduced. Buy some hours per month. Advisor or PM Mentorship, Steering group member, Evaluation support etc. Contact me for price levels and bid.
today
2020-03-31
Assignment with Swedish Retail giant ended after 3,5 year and 4 renewals. Several hundreds consultants and employees left due to reorganisation.
today2019-12-20
Viktor Jensen AB has been registered
today
2019-11-10
Upgrade plans for Teamcenter 11 to 12 and move to Subscription model for Autodesk products where done during autumn.
today
2019-09-02
Retail: We upgraded Keyshot, Sketchup, Rhino for both Win and Mac.
Read more >>
PLM Advisory services
We do assessments, economic feasibility study, benefits analysis and Strategy alignment. We can also deep dive into License management, Budget Control, Service Management, DevOps, Agile principles, SAFe and related. We are updated on the latest technology like PLM in the Cloud, Digital Twins, Generative Design, STEP Initiatives, Long Term Preservation of data, Internet of things and more. We also design Maintenance organisation setups and have knowledge about how to do sourcing contracts.
Portfolio, Program and Project Management
Portfolio Management is the centralized management function that prioritize what Programs and/or Projects to be realized to achieve the Strategic objectives in a company. Program Management is the management of several related Programs or Projects to achive benefits related to the Strategy. Projects in a Program has dependencies in different ways and need to be aligned in the overall Road Map for the Program. Project has a clear scope, requirements and timeplan to achive a specific outcome.

SCRUM may be very useful, but when it comes to leading a Program or Projects from a Business View I vote for use of an Iterative and Incremental approach in combination with a more traditional Waterfall PM model like Prince2, PMBok or PPS. We know these models.
Development
We have resources for helping out with different kind of development tasks related to Python and other high level programming languages. We work as a small efficient team and cover all phases in delivering customizations or simplification tasks. We have experience from SCRUM and good knowledge of the SAFe approach. We can act in DevOps environments related to Prestudies, Requirement specification, Design, Development and Test.
Enterprise Architecture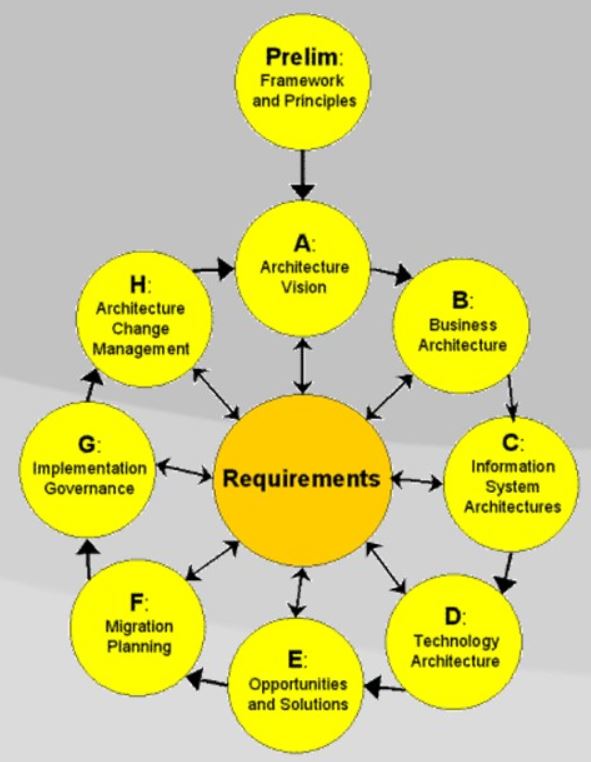 The Open Group TOGAF Enterprise Architecture framework ADM may be a way forward (picture) for the digitalization work. Togaf covers modelling of: Business Architectures, Information System Architectures and Technology Architectures.

To do the modelling work (creating the architecture diagrams) you can use different tools and methods. Well known approaches are UML diagrams as well as the BPMN standard. Microsoft Visio or similar tools will help as well.